The presentation ceremony of Morningstar Malaysia Awards 2016 was successfully held on 17 March, 2016 at the Sheraton Imperial Hotel, Kuala Lumpur. The Awards recognize retail funds that added the most value for investors within the context of their relevant peer group in 2015 and over the longer term.
In his opening speech, Shihan Abeyguna (below), Head of Business Development, South East Asia of Morningstar, emphasized that Morningstar fund awards are key to help investors to make better investment decision and to recognize the outstanding achievement in investment management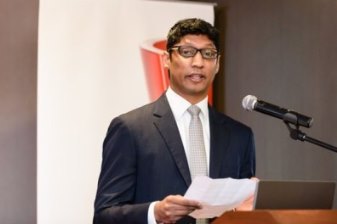 Nazaruddin Othman(below), CEO of Federation of Investment Manager Malaysia (FIMM) gave the audience an overview of the Malaysia fund industry.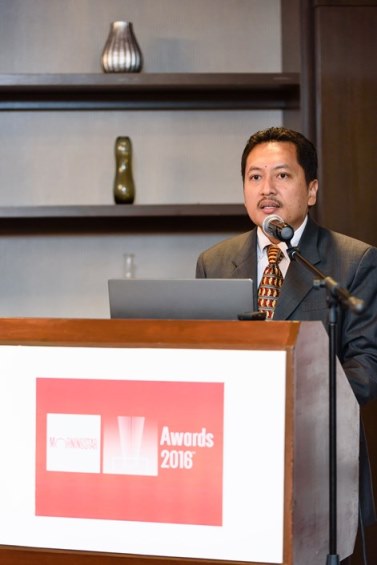 Anthony Serhan (below), Manager Director, Research Strategy, Asia Pacific of Morningstar talked about our Sustainability Investing Initiative. Sustainable Investing is values-based, value-driven, and impact-oriented. Investors, from institutional investors to mainstream, care about it more and more. Thus, Morningstar is launching a Sustainability rating to help investors think about sustainability and how they wish to see it reflected in their investments.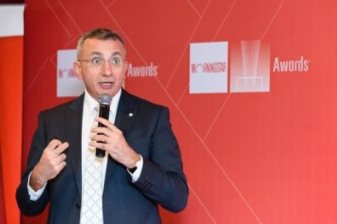 He also talked about the global asset flow trends we observed in 2015. For example, global flows slowed down considerably in 2015; indexing is far more popular in the U.S than elsewhere.
The winners of Morningstar Malaysia Awards 2016 are:
Best Asia-Pacific Equity Fund - CIMB-Principal Asia Pacific Dynamic Income
Best Malaysia Bond (Syariah) Fund - AMB Dana Arif
Best Malaysia Bond Fund - RHB Bond Fund
Best Malaysia Large-Cap Equity (Syariah) Fund - Public Ittikal Sequel
Best Malaysia Large-Cap Equity Fund - Public Sector Select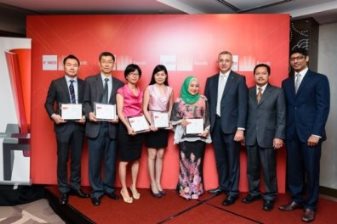 from left:
Chiang Kang Pey, Deputy General Manager, Equities Section, Public Mutual;
Lum Ming Jang, Head of Investment, Public Mutual;
Roslin Zhu, Associate Director, International Investment, CIMB Principal Asset Management;
Celeste Yap, Assistant Vice President, Fixed Income Investment, RHB Asset Management Sdn Bhd.;
Sheila Halim, Chief Executive Officer of Amanah Mutual Berhad;
Anthony Serhan, Managing Director, Research Strategy, Asia Pacific, Morningstar;
Nazaruddin Othman, CEO of Federation of Investment Manager Malaysia (FIMM); and
Shihan Abeyguna, Head of Business Development, South East Asia, Morningstar