The presentation ceremony of Morningstar Malaysia Awards 2017 was successfully held on 24 March, 2017 at the Sheraton Imperial Hotel, Kuala Lumpur. The Awards recognize retail funds that added the most value for investors within the context of their relevant peer group in 2016 and over the longer term.
The opening speech was given by Shihan Abeyguna (below), Head of Business Development, South East Asia of Morningstar. He looked back 2016 with major events had surprised outcomes one after another, which had impacts on investor confidence. Into 2017, no signs that the geopolitical events would abate with coming elections in developed markets. However, he emphasized that despite many changes happening, investor needs are the same and our mission remains the same; to provide better financial outcomes to investors.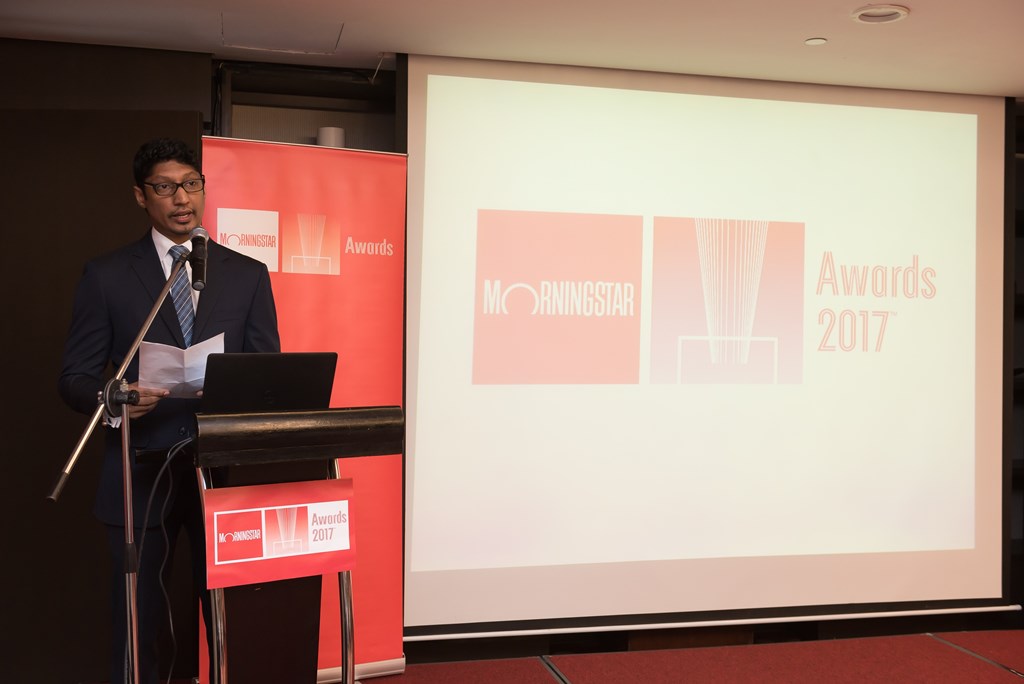 Anthony Serhan (below), Manager Director, Research Strategy, Asia Pacific of Morningstar began with an overview of the equity market and ESG investments developments in 2016, he also presented the global asset flow trends. In general, headline news domonated fund flow in 2016, a dramatic reversal in flows to emerging market as a conqunce of Trump's win, and Asia had the highest organic growth rate and largest flows to equity funds. Also, how regulatory changes impacted on advisory industry and technology enhancements for better services observed in 2016.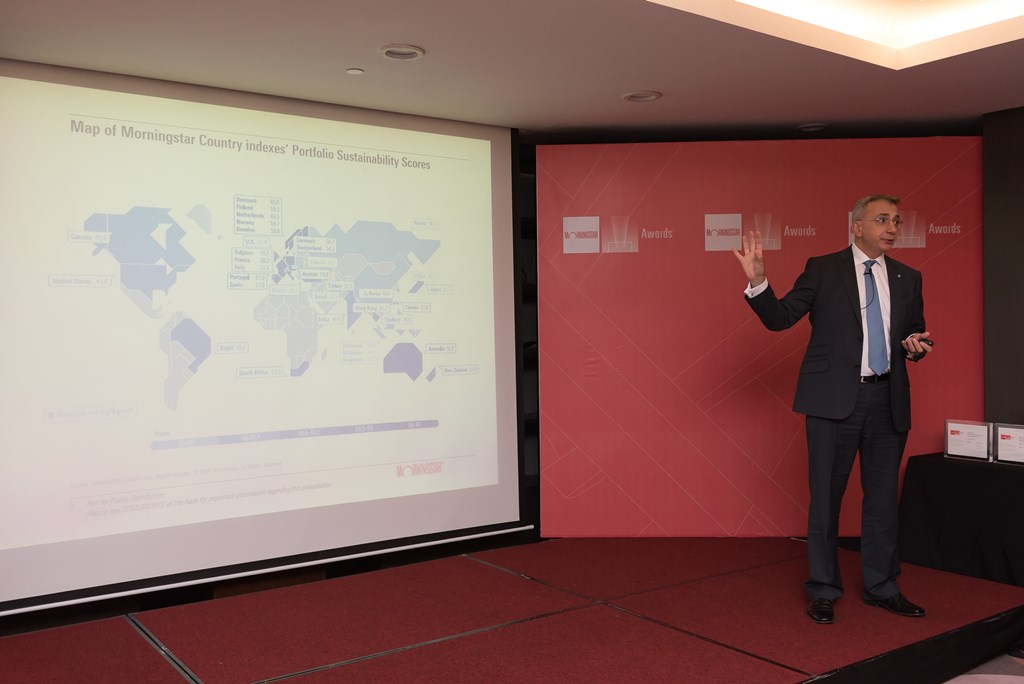 The winners of Morningstar Malaysia Awards 2017 are:
Best Asia-Pacific Equity Fund - Affin Hwang Select Asia (ex Jpn) Quantum
Best Malaysia Bond (Syariah) Fund - Public Islamic Bond
Best Malaysia Bond Fund - AmDynamic Bond
Best Malaysia Large-Cap Equity (Syariah) Fund - Public Ittikal
Best Malaysia Large-Cap Equity Fund - Affin Hwang Select Opportunity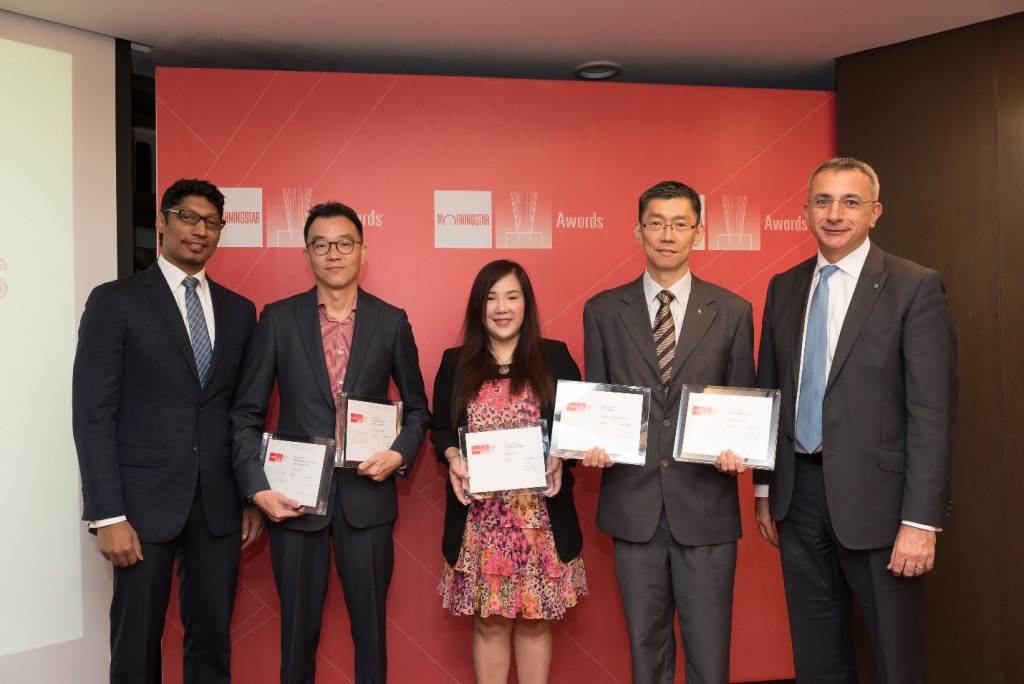 from left:
Shihan Abeyguna, Head of Business Development, South East Asia, Morningstar
Mr. Gan Eng Peng, Head of Equity Strategies & Advisory of Affin Hwang Asset Management;
Ms. Goh Wee Peng, Deputy Chief Executive Officer & Chief Investment Officer, AmInvest;
Mr. Lum Ming Jang, Senior General Manager of Investments, Public Mutual;
Anthony Serhan, Managing Director, Research Strategy, Asia Pacific, Morningstar